Our Services
Our Services
Jewelry Repair

When you shop at your typical jeweler your ring is sent to an outside shop but here at Diamond Jewelers your jewelry repair work is all done on the premises by our Executive Master Jeweler Steve Ertle.
At Diamond Jewelers you can speak with our Master Jeweler in person so you know who is performing this tedious service on your precious family heirloom.You can rest assured knowing that we have your jewelry safe and secure in our store. Also below we have provided a sample list of the jewelry services that we perform in house.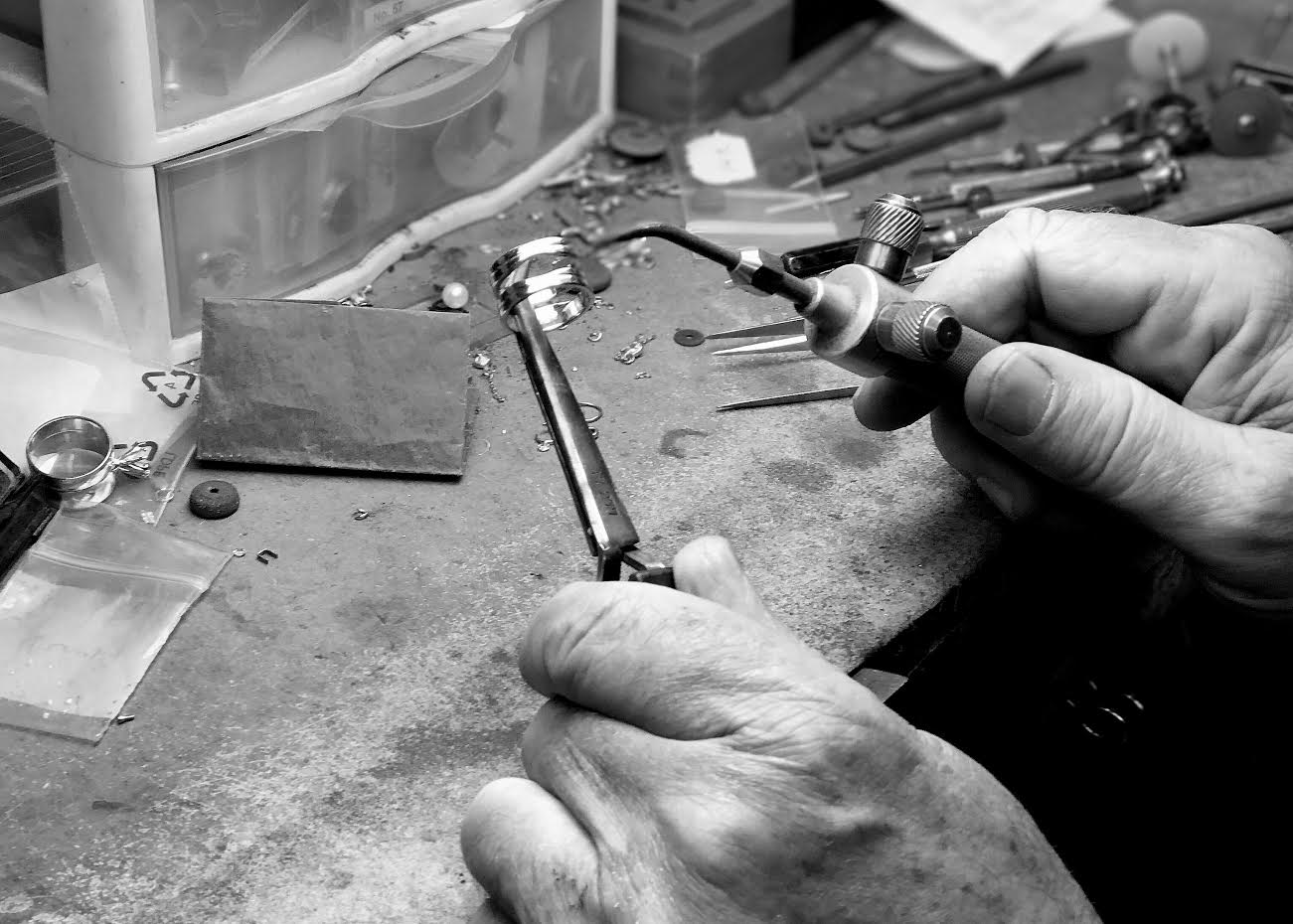 Watch Repair
We feature the following Watch Repair services:
Dials & Finishes
Stems & Crowns
Complete Overhaul
New Crystals
Watch Cleaning or COA
Watches are typically cleaned by removing each and every wheel, spring, and gear one at a time. Then the next step is to clean each one with a special cleaning solution. The main problem that most movements face is that they become rusty at some point. The crown or stem gets loose water creeps in and the watch then runs slow and will very quickly spread if not caught in time.
Some parts need to be cleaned in order to remove the rust and sometimes the new parts need to be replaced. Then the oil is added and oil is necessary part of the watch in order to decrease friction between the parts. Next the watch must be adjusted in order to make sure that all parts are put back in correctly. The last and final stage of a proper clean oil and adjust of a watch is to regulate the movement
Watch Bands:
Watch Bands should be replaced by a professional; here at Diamond Jewelers we have a watch professional to assist you. We always strive to provide service with a smile even on the most difficult problems in need of a solution. At Diamond Jewelers we can special order any type or style of watch band to fit your needs. Whether it is a metal, leather, or crocodile strap we have just the right band to fit your needs. We specialize in expert watch repair and strive to take the pressure and pain out of trying to figure out those simple, yet problematic little things in life such as a watch band.
Watch Band Sizing:
If you need a watchband sized it may be best to let Diamond Jewelers trained expert watch repairman. Our watch repair department has all the correct tools necessary to remove links from a band thus making it an easy task. As you either know or don't know already most watch bands are designed to be shortened or lengthened. Our professional is standing by awaiting your arrival to ensure that your watch band fits with the correct precision that you have come to expect and deserve when shopping at Diamond Jewelers. So bring your watch in today and will insure the correct fit of your watch band.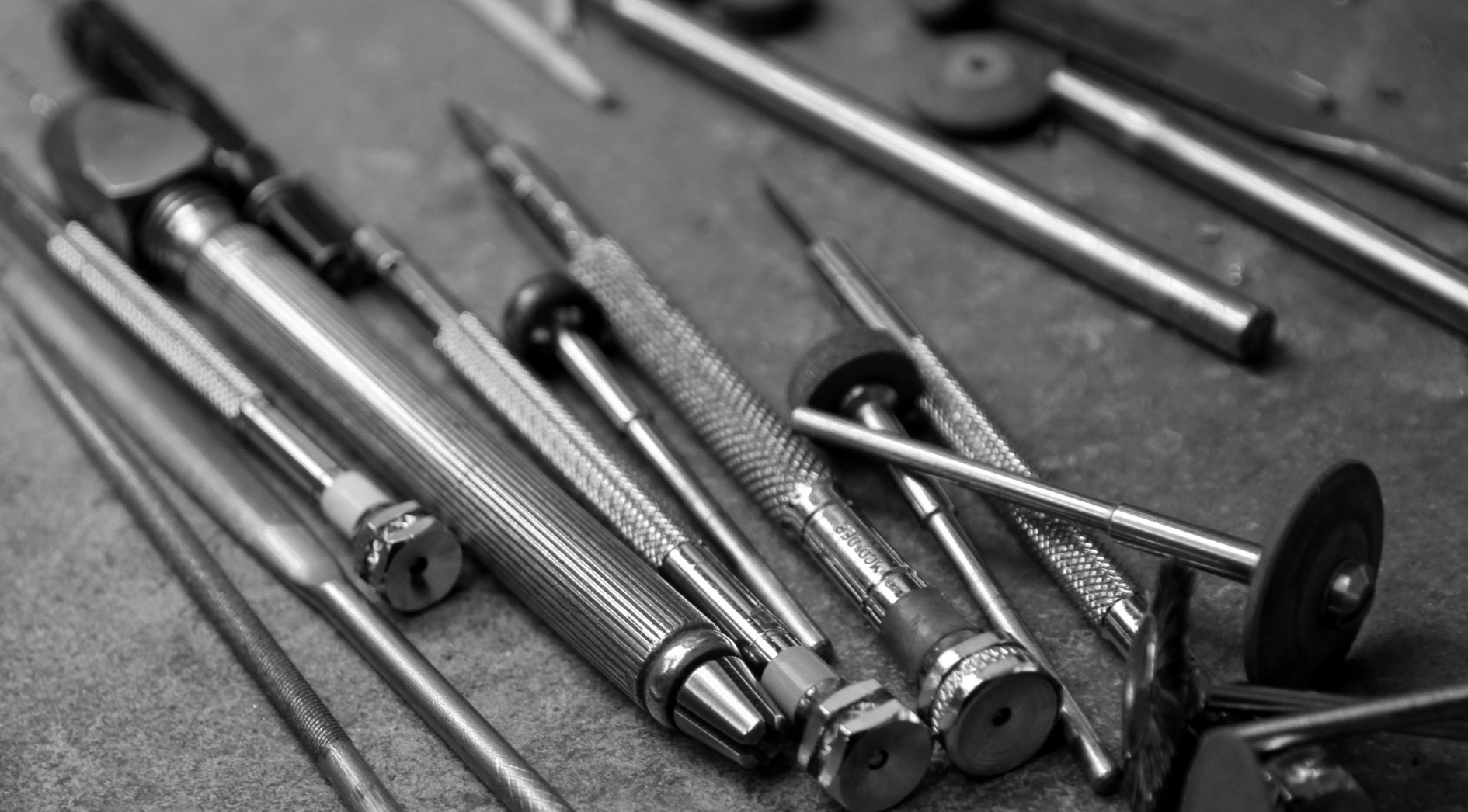 Custom Design
Custom Design Services and Solutions make it possible for anyone who ever wanted a specific piece of jewelry to make their dreams a reality. The Master Jeweler and Custom Design Expert at Diamond Jewelers rapidly build and design you the custom jewelry solutions that your heart desires or those must haves that no other jeweler offers. The efficiency of the process depends on the customers requests and of course the level of difficulty that each design entails.
The Custom Services and Solutions expert provides expertise in jewelry design, development, and makes just about anything possible providing the solutions you need to accomplish your project. The one on one open line of communication, expert assisted decision making, and practical efficiency sets the stage for an wonderful experience you'll remember forever. Our professional Master Jeweler can create the jewelry solutions you need in order to meet your specific custom design dreams a reality.